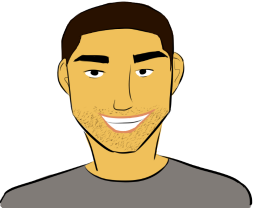 Hey, I'm Sam.
This break up situation you're in? I've been there, and I ended up getting the outcome I wanted – I got her back.
Since that happened in 2014, I've spent my time sharing how I won her back with guys just like you via this website.
Showing them the way has enabled me to build an expertise in reversing breakups that leaves me very sure I can help you.
I built this site to help you rescue a broken relationship that you believe is worth another shot. You and your ex were good together once before, and you could be again – I know you see it that way, and here's what this site can offer…
I'll give you the tools you need in order to have the best possible chance of getting your girl back. There are no guarantees, but damn, you really can skyrocket your odds of success by playing this situation in a certain way.
See, after a relationship ends, it takes some time before the girl really feels nothing for you. You know, that no looking back stage where she's super over you – it takes a while for her to reach that. And this is why you can perhaps get her back – because after the relationship ends there are still some feelings there, and if played correctly, the small amount of feelings she still has for you can be nurtured into love again.
As I said already, there are no guarantees with getting exes back, but if you're looking for something good to come from your break up situation that is guaranteed, here's what I can absolutely promise:
If, after you've tried the advice you find on this site, she doesn't come back, then at the very least, the Guide will have made you an attractive enough man to find someone even more suitable for you than she was. And that's the worst case scenario! There's every chance you'll go one better than that and get this girl back.
So come on, lets have a go at getting your girl back, because whether she does or doesn't come back, your love life WINS by letting me guide you through how to play it in this situation.
Feel free to start here.
I look forward to guiding you in some of the other articles on this site too.
Best,
Sam – Founder of GetHerBackGuide.com