Now that you're on the road to getting your ex back using the Ultimate Guide I wrote, you'll want to know of some signs that the simple techniques you're using are actually working. Or in other words, the signs your ex girlfriend wants you back.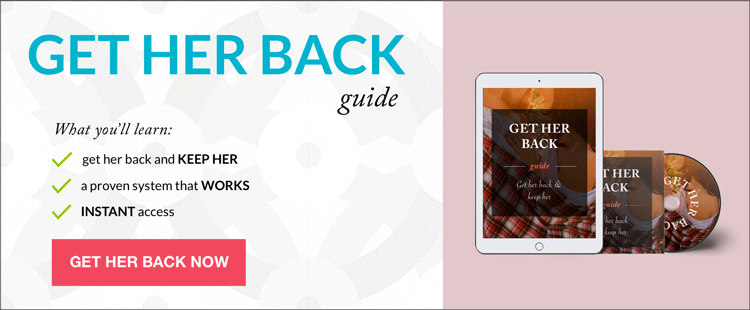 Here's the 4 main signals that indicate she's changing her mind and is likely to come back to you soon:
1. She messages or calls you out of the blue
Women only randomly reach out to an ex to see how he's doing when they are finding themselves feeling interested in him again. They often like to disguise their interest better than that though, so if she's found a seemingly convincing reason for getting in touch, you should see through her bullshit reasoning if it's not something she'd normally do, or something you'd expect her to do.
An ex starting up conversations with you is an ex with reignited interest, so you should do what all attractive men do and let her chase you. This builds your Dating Market Value in her mind, since only an attractive man would dare leave it to the girl to pursue him.

2. She turns up somewhere you often go
It's usually the crazier chicks that'll do this. They go where they know you'll be and then act all surprised to see you. If she does this then it shouldn't take too much work to re-establish your relationship with her, since she's showing that she's already down. So this is one of the biggest signs your ex-girlfriend wants you back. That said, you should think twice before deciding to get back with a girl who shows stalkerishness like this. She may be totally normal, but she may also be a bit of a psycho so just make sure you know what you're getting yourself into before taking her back!

3. She 'Likes' photos of you on Facebook even though you've not spoken to her in a while
This is a more subtle way of her gaining your attention, but it's a sign of interest nonetheless. Girls don't flick through your photos unless they're thinking about you in a positive way, and they definitely don't click the Like button, knowing full well that you'll get a notification from FB about it. If she does this and it's not something she does often anyway, consider her firmly re-interested.

4. She communicates back to you
If you've got in touch with her in some way and she has communicated back, that is at least a start. It's not a solid indicator of interest because it's you who started the conversation, but at the very least she's replying and therefore potential exists for a rekindling of the relationship. It's only a seedling though, so you'll need to work pretty hard from this position to get your ex-girlfriend back.
Signs your ex girlfriend wants you back (short version)
She messages or calls you out of the blue
She turns up somewhere you often go
She 'Likes' photos of you on Facebook even though you've not spoken to her in a while
She communicates back to you