If you're wondering how to get over an ex, you've come to the right place. In this step-by-step guide, you'll learn exactly what tactics to use – and which ones to avoid. Getting over an ex is tricky, but you can get the closure you need to move on to greener pastures. The trick is to follow this 15-day plan, get your timing right, and stay strong during the hard times.
Don't worry – I've got your back all the way. Depending on the day and the phase of your recovery, I'll provide Action Steps, Journal Tasks, and Life Lessons to get you through this. You'll not only survive – but grow stronger from all this! With these steps to getting over an ex, you'll learn how to act appropriately in this difficult time and get free of your ex – even when your emotions are in turmoil.
If you want to learn how to get over your ex-girlfriend fast, you must take action and release her with dignity and love. By caring for yourself (and her) and enforcing appropriate boundaries, you'll create a new social environment that attracts the new friends and lovers you want and deserve!
Over the course of this program, you'll work out your emotions and get them in shape for a new start. Be patient, follow these steps to get over an ex, and find someone (or a bunch of someones) who suits you better than your ex ever did!
Your "best way to get over ex" search ends here – it's time to stop surfing the web and dig into this 15-day challenge.
As you begin this journey, get your guy friends involved as soon as possible. Invite them out to talk, laugh, and play on a regular basis. Of course, your core group of friends probably doesn't want to get together every night. You need to reach out to your acquaintances and start making new friends. Whatever you do, don't stay in at night if at all possible – especially after the shock of the first day.
How To Get Over An Ex (Short Version)
On the first day after break up, give yourself as much comfort as you need. Your favorite TV shows, snacks and whatever else you need to just get through this first day, are okay.
On the second day go about your normal daily activities like an emotional zombie if necessary.
On the third day start a journal. Write down your level of pain from 1-10, and write 10 affirmations.
Delete memories and pictures of your ex from your phone and social media
Have a clearout of things that remind you of her from your home. Chuck it all in the trash.
Every day for 10 days, do creative activities that distract you from thoughts of your ex. Also write in your journal.
At the end of this you should be over your ex
NOTE: This article assumes that the break up JUST happened, but if it's been a while since it happened, you should begin this guide from Day 1 right here, regardless.

Step 1 – how to get over an ex-girlfriend in the first 24 hours – Day 1
Right now, don't ask questions like, "Will I ever get over my ex?" (BTW, the answer is "yes and no") Instead, put all your efforts into surviving this difficult time – and even learning from it. All that matters is avoiding another trip around the makeup/breakup merry-go-round.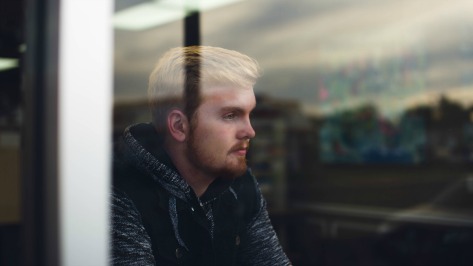 Let's leave the "best way to get over your ex-girlfriend" discussion for tomorrow (but within this article of course). IF you've just broken up with your ex today, you aren't ready for the "moving on from ex-girlfriend" phase. Just survive this first day with dignity and manage your emotional pain as best as possible, under the circumstances. Don't think it through – or try to figure out what went wrong. You'll have time to process your emotions in the days to come.
Now is not the time to look at the big picture. Instead, just do anything (legal) that gets you through the day:
Binge-watch your favorite shows
Indulge in your favorite foods
Procrastinate as many tasks as possible
Give yourself as much comfort as you need
If you're an extrovert, go out (but only if you can avoid alcohol tonight)
If you're an introvert, stay in (but only if you can avoid feeling lonely)

Are you thinking to yourself, "Getting over my ex seems impossible?"
Life Lesson: Your decision to get away from your ex (physically) after the break up means you've put your emotions first. Prioritize yourself before others—always. You can't help anyone if you give too much or let people damage you. Today and always – give yourself the space and time you deserve!
Action Step: Commit right now to not contacting your ex during this 15-day period. Of all the things to do to get over your ex, this is — by far — the most essential.
Step 2 – How to get over an ex on the day after – Day 2
So, now that you've had a night to sleep away your emotions and start processing this break up, you may be wondering, "How long does it take to get over an ex?"
This question is 100% healthier than asking how to fall out of love with your ex. The "how to not love your ex" path is a trap. If you reject your feelings, you may become more tempted to get back together with her. Not that it can't work out with her – it might yet – but this article is about how to get over an ex, not how to get her back, so I'm assuming you've made the decision to move on. But if you're not sure whether you should get your ex back or not, read this article.
Continuing on: Be careful! The "how long to get over an ex-girlfriend" question can throw you off today. Don't try to get over her too quickly – which will only lead to a relapse. Instead, take the slow and steady steps you need to get over your ex-girlfriend permanently.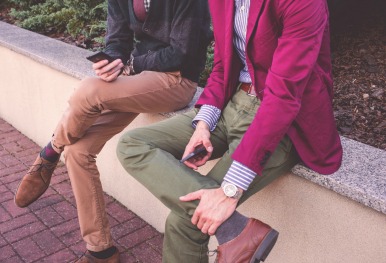 As I mentioned in the advice for Day 1, you will never stop loving the people you have loved at some stage. The trick is to cut the cords of attachment that make you think she's the only one and prevent you from moving on. How to get over a woman you love involves accepting your love and your pain.
Don't wallow in your love, but don't reject it – just see it for the beautiful thing it is and focus on releasing your attachments, instead.
Life Lesson: The "how can I get over my ex" question is one of degree and kind. You will eventually succeed in separating the attachment and love you feel for your ex. Someday, you will miss her only a very little bit (assuming you don't decide to try to get back together). Don't push yourself too hard. Today, just accept the idea of moving on as a possibility.
Moving on may seem impossible and overwhelming right now – you may feel that getting away from your ex is all you can do. If so, that's fine. The last thing you want to do is rush the process. Go through each step of it, even if it feels wrong. During the first couple of weeks after a breakup, almost everything (except begging her to take you back and giving away all your power) will feel wrong.
To get over an ex, accept that it's natural to feel devastated after a breakup. Your emotional wiring (deep in your DNA) wants you to feel bad for being left by a mate, or leaving one yourself. However, your genes don't know about the wealth of other women out there. It isn't the stone age any more – we live in huge towns and cities, not small tribes.
Long ago, when we lived in groups of under 150 people, we often had difficulty replacing lost mates with others of equal or better quality. Today is different. You can easily find a massive abundance of attractive potential mates. Give yourself a pass – your outdated emotions, as natural as they are, will punish you for letting go of your ex. Just don't take them (or anything you think/feel right now) seriously.
Action Step: Simply go about your daily activities (like an emotional zombie, if necessary). Attend to any tasks/deadlines you ignored yesterday. Bury yourself in work and allow yourself to be numb. You'll process your emotions soon – but don't force progress. If you get overwhelmed, you run the risk of trying to get your ex-girlfriend back before you're sure that it's the right thing to do.
Remember – it's all about "how to get over the woman you love", not "how to stop loving her."

Step 3 – How to stop loving your ex – Day 3
If you're wondering how to get over an ex-girlfriend you still love, stop. You will never stop loving your ex entirely. There'll always be that little bit of you that still has feelings for any ex. Luckily, the "how to get over my ex-girlfriend" process has nothing to do with love. Just let your feelings exist – and don't act on them!
Life Lesson: Don't confuse love (eternal) with connection, attraction, and attachment (temporary). When you stop feeding these emotions, you can gain the freedom and better life you seek – and deserve!
Just that you're asking yourself, "What can I do to get over my ex?" is a good thing. Now it's time to take a big, concrete step in your recovery.
Action Step: It's time to start a "how to get over girlfriend" journal. Create a file on your favorite app or platform – or even use pen and paper!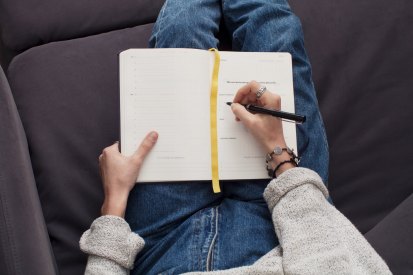 Before you begin, remember – this journal is not a place to rehash your pain and obsess about your ex. If (and probably when) you start down this path, walk away from the journal. Delete anything that sounds needy and attached – it's better to avoid thinking about your ex than start wanting her back, if you've decided that getting her back is not the right thing.
Walk the line between moving back and going forward as you write. Avoid self-pity at all costs. Accept your emotions (and the progress you've made so far) but don't let them draw you back into the breakup/makeup cycle.
Journal Tasks:
On a scale from 1 to 10, rate your current level of emotional pain.
Rate the amount of attachment you feel toward your ex-girlfriend.
Write 10 affirmations, such as the simple "I am over my ex" and the more challenging "my ex is not coming back." Say these out loud to yourself throughout your day: in the car, in bed at night, and during your morning routine.
Write more (stop after 15 minutes) about your new boundaries, commitments to self, and hope for the future.

Remember, do not use this journal to obsess – use it to track your emotional progression. Watch this progress every few days (do not write in this journal every day) and see yourself making one essential life change: separating your love for your ex-gf from your attachment to her.

Step 4 – Getting over an ex once reality sets in – Day 4
Today, you've had enough time to feel confident in your decision. It's time to take action that makes the decision to get back together more difficult. This means doing things she won't like – things that would hurt her feelings if you got back together. Let go of the idea that you might get back together by taking steps she wouldn't like – and which you can't undo.
Life Lesson: Manhood means acting in your best interest. It means doing things others can't (or won't) understand. Moving on involves difficult choices that make you stronger and more attractive to women in the long run. Let go of your boyish desires to keep a "backdoor" open for your ex and stop trying to please her by holding on. Commit to letting go and do things that please you with the following positive and affirming personal growth steps.
Action Steps: Clear out your electronic devices and social media environments of anything involving your ex – if you haven't done so already. Signal your commitment to solid boundary-keeping to your ex and (most importantly) yourself. Both you and your ex will benefit when you take clear and strong actions that make getting her back less and less likely. It's time to get rid of everything that reminds you of your ex-girlfriend.
First, clear out all pictures/videos on your phone/tablet/computer. This quick and easy step only requires a surge of willpower. Just go into your images apps, do a mass select, try not to look at anything too closely, and mass delete everything that has to do with her.
Remember, you need to clear out your digital space as a tangible commitment to your decision. If you find it hard to delete things, embrace this emotion. It's natural to feel sad and project your feeling of loss on every item in your digital life that reminds you of her.
Second, go through your social media spaces, change your statuses (if you haven't already), and erase everything that will remind you of your ex. This may involve images, but don't do a deep delete. For now, just attend to profile pics, group pics, and anything that pops up on a regular basis.
Cleaning up your social media involves taking big, important actions. Unfollow (but don't unfriend) anyone you consider a mutual friend between you and your ex. Avoid the emotional impact of any "hand grenades" your ex and her best friends will hurl your way. Seeing her with other guys, etc. will only make you jealous at this stage. It won't help you move on, yet. Just give yourself some emotional space.
Remember – if you follow a "how to move on fast from a relationship" strategy, you will likely relapse. Take it slow and steady.

Step 5 – How to get over an ex-girlfriend without relapsing – Day 5
Life Lesson: As we move through life, we leave physical shadows of our emotional actions. Take time to clean up after yourself and avoid smelly, disgusting messes. Don't leave a trail of relapse triggers along your emotional path.
Action Step: No matter what, today is garbage day.
Dig into in your garbage cans, both real and virtual. Empty them out – all of them. This step may mean digging through a bunch of apps, desktops, and dashboards or going through your home and out to the dumpster.
Avoid internal drama and indecision (and any temptation to create drama with your ex) by cleaning up after yesterday's "delete party." Clear out every last trace of your ex from your home, workplace, and digital environments.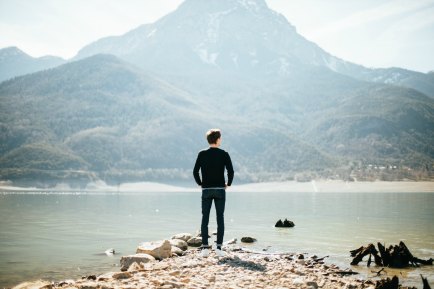 Ask your friends, family, and colleagues not to talk to you about your ex in front of you – at least not for the next 15 days. Get the distance you need from her in every possible way. It's the fastest way to get over an ex.

Step 6 – How to get over your ex-girlfriend by sending the right signals – Day 6
Action Step: Today, revisit your journal. Avoid obsessing by logging your feelings as numbers only. Otherwise, focus on your successes and your immediate plans.
Journal Tasks:
Just like before, rate your pain from 1 to 10.
Log your amount of attachment, and be honest with yourself. This number may be greater than it was on Day 3.
Write 10 affirmations. Focus on the present and the near future. Avoid the past. For example, you could say, "I'm proud of myself for staying strong for 6 days." Remember to say these affirmations (and any others you invent on the fly) in your daily life.
Finish up your 15 minutes with hopeful, positive, and constructive writing. Congratulate yourself for today and look forward to a new (and better) social life.

Life Lesson: Separating your past, present, and future in writing will help you for a habit of looking forward. Don't try to forget your ex yet, just go through the motions on paper. Even if it feels wrong to write positive statements about your situation, stick to it. As your emotional computer reboots, your affirmations will start to feel real and genuine.
Right now, just bring healthy attitudes into your mind, even if they feel foreign. Imagine that the "future you" from Day 15 has sent these positive thoughts back to you to help you get through this.
Step 7 – How to stop loving your ex (for real, this time) – Day 7
The famous breakup movie, Eternal Sunshine of the Spotless Mind, explores people's desire to wipe away all memories of each other after relationships. If you're looking for "tips to forget your ex-girlfriend," you're in good company. Just remember that a "how to forget your ex-girlfriend" medical procedure is a sci-fi metaphor, not a realistic strategy.
Instead, learn how to get your ex off your mind – most of the time. Avoid absolutes and black/white judgements – these are always mental traps and pitfalls.
Life Lesson: If all you can think right now is, "I want to forget my ex-girlfriend," accept your feelings without feeling bad about feeling bad. Awareness without judgement is the path to freedom.
You will never forget your ex – and you will never stop loving her. Instead, stop basing your actions on these emotions. Start moving forward in your social life (you've been going out with your buddies already, right?) and don't look at the get over an ex process as a black-and-white activity.
Action Step: When you miss your ex and don't know what to do with your emotions, try creating art, music, etc. Go to the gym. Go bowling. Pick up a new hobby – or focus on something new. How to forget about your ex-girlfriend means distracting yourself — at least as much as possible — and simply absorbing the rest of your pain. Be strong and patient – it gets better.
Pick an activity that involves getting out of the house on a regular basis and being around other people. Make it something you can do on your own (playing a solo round of golf, for example) or with friends. Invite people along on your outings – but go out no matter who decides to tag along. Get your ex off your mind by getting other people and activities on your mind!
Leading frequent excursions is one of the top tricks to getting over your ex! It creates massive positive emotional momentum. When you inevitably get lost in memories of your ex, just roll with it. Use the positive energy you got from going out to ride out the inevitable waves of emotion you're feeling.
Life Lesson: If you're wondering how to stop missing your ex, remember the power of social leadership. You'll get the support you need, distract yourself from emotions that don't serve you, and impress new women by leading a group of guys.
Remember – a quick fix for how to forget my ex-girlfriend, your ex-girlfriend or any ex, is a fantasy.
Step 8 – How to let go of your ex by taking action – Day 8
Today, start examining the reasons you and your ex broke up. #1 is cheating.
In all likelihood, your ex saw this breakup coming and started cheating on you with other guys. Women crave security and keep "side guys" for emotional/physical support between major relationships.
The "how to get over someone who cheated on you" issue is common to almost all of us – men and women alike. To get over a cheating ex, you need to do one simple and very challenging thing: not take it personally. Women (and men) are wired to cheat. Very few of us get through relationships without cheating at least once.
Action Step: Instead of sitting around wondering how to get over a cheating girlfriend, take action now. Rewrite your online dating profile, start talking to women in coffee shops and bars, and remember to laugh with your friends. You can't control your emotions, but you can refuse to make stupid decisions based on them.
Don't torture yourself wondering about the nitty gritty details of your ex-gf's cheating exploits. Now that you've broken up and want to stay that way, her actions really aren't any of your business (even those she took while you two were together). You've already made the strongest possible ethical response to her cheating – walking away for good.
Life Lesson: If you want to know how to get over a cheating girlfriend fast, remember actions speak louder than words. Just remember to take the right amount of action – don't jump into bed with the wrong person. Go out, give compliments and smiles to women, and get back in the game – slowly.
Step 9 – How to get over a girlfriend when she wants you back – Day 9
If you've enforced no contact for this amount of time, your ex may well be offering you sex to get you back.
Life Lesson: Nothing, not even sex, is more valuable than your dignity. If you've made the call to move on, stick with it.
No matter what the temptation, you deserve to be treated well. Don't let a woman convince you to compromise your principles for sex. Remember why you started this 15-day challenge – you said:
"I want to get over my ex-girlfriend."
or "I need help getting over her."
or "What is the best way to get over an ex."

Stick to your commitment – you're well on your way to freedom!
Remember, sex with the ex will only lead you back into a downward spiral. Avoid the makeup/breakup cycle for good. If you're tempted to hook up with your ex – don't. Instead, indulge in your favorite images, erotica, etc. Even better, go out and find someone new!
The "dating to get over your ex" strategy works well – just be honest with your new lover. Make sure she's on the same page you are. She'll appreciate your candor – and might just want the exact same kind of relationship you do. Remember – women need short-term flings and rebounds to get over their past relationships, just like you do!
Journal Tasks:
Rate your emotional pain from 1 to 10.
Rate your level of attachment from 1 to 10.
Write 10 affirmations that celebrate your progress. For example, "I have stayed strong, despite my feelings of loss."
Revisit your journal and celebrate your strength and dedication. Do you feel different than you did on Day 1?
Wrap up your 15 minutes by focusing on your accomplishments and making plans to repeat what worked for you. For example, if going rock climbing with your buddies helped you forget your ex, plan another outing immediately!
Step 10 – How to not care about your ex when she's moved on and you haven't – Day 10
After relationships, guys often take more time to move on than women. It's natural to still want your ex back – even if you desperately want to get over her. If you're looking for how to get over an ex that cheated tactics, today is the day for you.
It's natural to look for ways to get your ex to love you again. However, you wouldn't be reading this article if you weren't ready to let go. It's time to figure out how to stop loving your ex-girlfriend – and let go of the idea that you can change her thoughts and feelings.
Remember – don't try to get her to love you again. If she loved you, she still does. The trick is to get her to respect you and see you as a high-status guy. If she moved on before you did, you need to spend time away from her before trying again. Create a new you, be with other women, and let her come to you.
If your ex-girlfriend initiated the breakup (or if you broke up with her for cheating), you will probably need more time than she does to move on. The how to get over an ex who cheated road is long and difficult – but it is possible.
If you're wondering how to get over a girl who dumped you, it's simple: take your time. It will happen by itself and in its' own time – it can't be forced.
Life Lesson: Don't rush your healing process or react negatively just because your ex has a head start on you. It isn't a competition. In fact, competition is just another way to hold on to her.
Look out for temptation. The get ex back by moving on strategy works well for many guys – it's a part of what I teach on this site. Women see aloofness and emotional unavailability as a sign of strength – especially in men they thought were too weak to exhibit these traits. Remember – you committed on Day 1 to let your ex go for good – and that means staying strong.
Despite avoiding communication, you may hear about your ex sleeping with (and even committing to) other guys. Be glad for her. Be glad she's moving on and not trying to tempt you back into a relationship with sex. Accept your jealousy as natural – and do not act on it.
Action Step: Instead of acting out your jealousy, use it to connect with new women – even those you think are out of your league. One hidden benefit of the emotional turmoil you're feeling is the numbness you feel at times.
Get out there and talk to the most beautiful women you can find (just don't mention your ex, which projects neediness). The weeks after a breakup are solid gold for casual dating. With your emotions focused on your ex, you won't have any trouble at all holding conversations with (and maybe sleeping with) the hottest women in your social circle, or outside of it.
Step 11 – The "how to stop thinking about ex by creating a better partner" method – Day 11
On Day 7, you learned how to get your ex out of your head by distracting yourself. Now, it's time to take the "how to forget girlfriend after breakup" question a bit further.
Life Lesson: You will love many people in your life, for many reasons. Very few of the things you loved about your ex are unique to her. Even then, you can create these special attributes in your future lovers.
Once they start sleeping with a man, women are wired to please. Women need to keep guys around after sex to take care of them during pregnancy and while they're caring for infants (at least in our ancestral environment).
When you start your next sexual relationship, look for the things you love about your ex in your new partner. Ask for the things you like – in bed and in your new relationship. You'll be surprised how eager your new lover will be to accommodate your desires if you just be bold in making clear what you want.
Action Step: When you find yourself thinking about your ex, use your emotions to your advantage. Think about the specific activities you liked most about your old relationship – and imagine yourself doing them with a new person. Imagine yourself doing the things your ex did in bed that blew your hair back, with many eager and willing new partners.
Step 12 – The advanced how to stop thinking about my ex method – Day 12
If she cheated or initiated the breakup, you probably need more strategies for how to get over a girl who dumped you. You may even be looking for tactics on how to get over your ex being with someone else.
Getting over a cheating ex (or just one who's moved on quickly) takes extreme emotional honesty. Your emotions will try to trick you into acting inappropriately. They may tell you, "She hurt you, so date her friend to hurt her back." Alternatively, your feelings may be screaming, "She cheated but that's okay – I want her back anyway."
Don't listen to your emotions when you're getting over someone. Periods like these test your integrity and self-respect. One of the best ways to get over your ex-girlfriend is to demonstrate your mental fortitude.
Journal Tasks:
• Rate your pain from 1 to 10.
• Rate your attachment from 1 to 10.
• Write 10 affirmations and keep using them in daily life.
• Review your journal and ask yourself, "What have I accomplished? How do I still need to work on my emotions? What thoughts and events still trigger my emotions?
• Don't spend more than 15 minutes writing. Identify areas for future work and stop writing before you start wallowing in your old emotions and attitudes.
Step 13 – How to get over a girlfriend, even if you were with her for many years – Day 13
Some relationships feel like forever. Even after almost two weeks of strong actions, are you still asking yourself something like:
How to get over a 3-year relationship?
How to get over a 7-year relationship?
How to get over your ex when you live together?

If you're having thoughts like, "Am I really getting over a 2-year relationship?" – think again. Relationships last exactly as long as they need to. People move on to better matches with the information and self-love they learned (or learned they couldn't live without) from previous lovers.
If you've been in a relationship for many years, the "how long to get over an ex-girlfriend?" question is very pertinent. For you, this isn't just about figuring out how to get over a rough breakup – it's about creating an entire new social and personal identity.
You need more than just the best way to get over your ex. Take all the time you need – whether that means months or years. Learn to date again. Get excited about improving your game and meeting new and exciting women. Don't jump into a long-term relationship with the next one that comes along. Go out there and learn who you are again – and take the time to become who you really want to be.
Life Lesson: Everything happening right now is perfect. The lessons you're learning in this breakup took exactly the right amount of time. I know it might be hard to see it that way right now, but as time goes on you'll realize it more and more.
Action Step: If you're feeling strong "oneitis" (the feeling that your ex is the only one for you), take immediate action to replace her (not for good, just for now). Don't struggle with the "how to get over the love of your life" idea. You have one life to live – but many loves to enjoy!
The feeling that your ex is the only one for you won't go away on its own. Go out on the town and prove to your brain and emotions that your ex is only one of many women who can meet your needs and exceed your expectations!
Step 14 – Envision a long-term "how to get over my ex" strategy – Day 14
Your getting over ex-girlfriend challenge is almost at an end. Are you still entertaining thoughts like these?
"I can't get over my ex-girlfriend."
"I need to get over my ex-girlfriend."
"I need help getting over my ex."

Of course you are! This journey is just the beginning. These tips for getting over an ex won't make your feelings go away – they'll just keep you from doing anything you'll regret during this crucial post-breakup phase.
One of the best ways to get over an ex is to look at the long road you've travelled in only two weeks. Imagine a life without her (and without how to get over your girlfriend challenges) by realizing how much ground you've already covered.
In this get over ex-girlfriend phase, you've focused hard on separating your love from your attachment. You've learned that the getting over your ex-girlfriend process happens over time – and is never completely finished. Most importantly, you've figured out that the "how to stop being in love with your ex" idea is false. Love is eternal – but relationships aren't.
That being said, you've reconnected with your friends, hobbies, and social circle. You've chatted to beautiful women without fear. You've given your brain the experiences it needs to realize you can survive without your ex. Your emotions have started to subside. You've made it through the first, crucial two weeks of the letting go ex process.
Action step: In your daily affirmations, celebrate how far you've come and the amazing amount of work you've put in on this getting over an ex-girlfriend challenge!
The best way to get over your ex is to stay on the path. Celebrate your progress and move at a moderate pace. Don't rush this – or fall back into your ex's arms. Don't ask, "How do you get over an ex?" anymore. Ask yourself, "now that I know all the ways to get over an ex-girlfriend, who will I become? Who will I include in my new social circle?

Step 15 – How to stop thinking about an ex and move on – Day 15 and beyond
By now, you've embraced the how to get over ex-girlfriend mentality that I've showed you, and you've come through the danger zone unscathed. Of course, it's been a difficult emotional journey – no breakup is pain-free. When I say unscathed, I mean you haven't taken any unwise actions and made your situation any more painful than necessary. Congratulate yourself for making a set of powerful choices and resisting a wide variety of temptations.
Life Lesson: Sometimes, you only get to choose between bad and worse. Over the last two weeks, you've chosen the pain of letting go over the temptation to get your ex back. Celebrate the way you showed strength by continuing to say no to that temptation going forwards. Because if you've decided getting back together isn't the right thing, then that is that.
Remember, only two weeks ago, you came to this site asking "How do I get over my ex?" You've achieved your goal of breaking free and avoiding relapses.
Action Step: Live your life and let her live hers. Contact her, but limit your communication to once a month.
Now that you have the tools you need to hold yourself together and move on, let your ex do the same. We all feel temptation to contact our exes, sometimes. Don't be a hero. Don't think you can fight your desire to go back to your ex if you get too close. Draw clear boundaries with her and enforce them vigorously.
Tell your ex (via text/email, not on the phone or in person) that you'll check in with her in a month or so. Say "goodbye for now" and mean it.
Also – give your buddies a break. You've texted/shared enough "how do u get over your ex" messages for a good long while. It's time to be ready to support them and return the favor if you ever need to.
Journal Tasks
After telling your ex you don't want to talk for a month, log your emotional pain on a scale from 1-10.
Rank your attachment level from 1-10.
Write 10 affirmations.
Fill up the rest of your time only with positive thoughts about moving on. Think of all the ways this journey has helped you reset your emotional wiring and start a new, happier phase of life!
Set this journal aside and do NOT read it for a month. Reading/writing any further in your journal means you haven't let her go – and only makes it worse. If you still can't forget your ex-girlfriend and find yourself obsessing over her in your journal, delete it. Don't waste your "how to stop missing my ex" efforts from the last couple weeks.

Action Step: Now that you've put your ex behind you, call your buddies and go out tonight. Buy them a round – or a pizza. Thank them (briefly) for supporting you during your 15-day getting over an ex-girlfriend period. Let them know you're over the big stuff – and ready to be there for them whenever they need your help and support.
Don't make this about yourself, though. Ask each of your friends about their lives, careers, sports teams, etc. Say you want to catch up on everything you missed while you were in the "how to get over my ex gf" cave.

Day 45 – The final step in your getting over ex journey
So, how do you stop missing your ex over the long term?
Life Lesson: You come first, but others matter. Very carefully, without giving too much and backsliding, open yourself back up to your ex-girlfriend as a caring person – and nothing more. Remember, the strength you gained during this process involved putting your emotional needs ahead of everything else. Learn to give a little to the most tempting person in your life (your ex) – but only very, very little.
Balance is the name of the how to get over a ex-girlfriend game. It's all about doing everything in moderation – and the most difficult things with a lot of moderation. Demonstrating this iron willpower lets everyone in your life know you've come through the fire a more powerful and attractive man.
Action Step: Now that you've had a full month to move on (plus your first 15 days), contact your ex – briefly. Show you still care, but only as a friend. The "how to move on with your ex" period has begun.
You've impressed your ex and your mutual friends with your self-control by maintaining an extended no contact. Now, let everyone know you aren't an emotionless jerk – but a strong guy with good boundaries and self-respect.
Tell your ex you still need your space but you'll check in with her now and again (no more than once a month). Offer your friendship and support, but only rarely – and from a distance.
Don't lead your ex on by talking for longer than 15 minutes. If she knows you're definitely moving on, she can stop hoping for a makeup and let go of you with the least possible heartbreak. She may not like your strict communication boundaries in the moment; just remember you're making it much easier for her in the long run.
Journal Tasks: Open your journal file and examine your feelings. To avoid obsessing, set a timer on your phone and limit your journal time to 15 minutes.
Ask yourself:
How much emotional pain do you still feel after 45 days (on a scale from 1-10)
How much attachment remains (from 1-10)?
How has your attachment to your ex-girlfriend decreased over time?
What signs of attachment is your ex showing?
How can you continue to draw good boundaries, avoid getting back with your ex, and escape the danger of replaying the makeup/breakup cycle?

If you've already deleted your journal file, don't create a new one for these tasks. See the alternative task below.
Action Step: At the end of your journal session, delete your journal file. You're finally free of your ex. Take the final step of deleting your journal tasks to show you're letting go of your ex and your emotional processing period. You're a free man!
Alternative Journal Task
If you deleted your journal a month ago (to keep yourself from obsessing), take account of your emotional status with a good friend. Buy them a coffee/beer and tell them you want to talk about your old relationship – but only for 15 minutes. Have them set a timer on their phone to avoid a long, obsession-fueled conversation.
When you're done processing, spend at least as much time as you did on your emotions listening to your friend. Remember – guys often share their feelings by talking about seemingly unrelated subjects like sports, careers, etc. Let the conversation go wherever your friend wants it to go!
Alternative Action Step: Take a final look at the new journal file you created for today. Take a deep breath, delete it, and do not create a new one. Realize that journaling to "process" your feelings beyond this point is just holding on in disguise. To finally get over your ex-girlfriend, you need to stop wondering how to get over an ex and actually do it.

Moving on for good
The "how long does it take to get over your ex" question has no answer. You'll always feel a little attached to her. Just be glad you've reduced a 100% attachment down into the single digits.
By now, you know there is not 1 single, specific best way to get over an ex-girlfriend, rather a vast array of new skills, tests, and attitudes to master. The "how to get over an ex gf" puzzle never goes away – but it's gotten easier throughout this challenge, right? You've watched your pain and attachment numbers slide from 10 down towards 1, right?
So, after all this, how do you get over your ex-girlfriend – and stay over her?
Be strong, lean on your friends, have fun with the new women in your life, and enjoy the new-and-improved social life that's opening up before you. By following this 15-day how to get over my ex fast plan, you've learned a ton about yourself and grown much stronger, emotionally speaking. Go out and enjoy the fruits of your labors – you've certainly earned them during this essential growth phase.
Remember there's no such thing as a "how to stop caring about your ex" plan. There is no "how to get over your ex-girlfriend completely" method. Instead, let your feelings be what they are, stay grateful for the time you enjoyed together, and never act on your old emotions. Go out and find someone (or someones) better than your ex, feel great about your new social life, and act on the new feelings you have for new women.
You'll be amazed at the attractive, high-quality women entering your life soon and maybe even right now. Your getting over ex gf phase has already paid off handsomely. You didn't try to find the easiest way to get over a girl – you did it the right way. You did it in a way that attracted new women into your life!
It's time to enjoy the profits you've earned by investing in yourself over the last 15 (and 45) days. After another 45 days, you'll look back at this transition period and say, "Getting over my ex-girlfriend wasn't just about following a how to get over your ex gf process, it was the beginning of my new, happier life!"
By following these steps to get over your ex, you didn't just gain your freedom – you became a better man!