In the days, weeks and months after a break up, you are super likely to have thoughts such as, "I miss my ex girlfriend so much, literally can't get her out of my head, but man why do I keep thinking about my ex? And what should I be doing about it?"
If you're having these kinds of thoughts I sympathize because I went through a time where I would miss my ex girlfriend, and it is usually a sign that you still have strong feelings for her. Missing your ex is often a sign that you want her back too, although not in every case. I understand that you're pretty confused about what you want right now, and this article will help you to get your head straight and just figure things out a bit.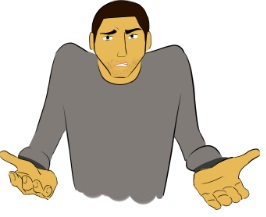 So the first thing we need to do is figure out why you're missing your ex girlfriend and whether you want her back or not. And after we get an answer to the "why do I still think about my ex?" question that is in your head right now, we'll then look into whether you should try to get her back or not.
Signs You Want Your Ex Back
There are certain indicators that can show whether you REALLY want her back or not. Here they are:
An aching in your chest – physical symptoms of what would seem to be a real life 'broken heart'
Lowered mood – you feel noticeably kinda 'depressed' since the break up, and you know it's your missing of her that's doing it because before the break up, this feeling wasn't there.
The lowered mood is worse in the morning after you wake up, and improves a bit as the day wears on but it's still heavy on you.
She's CONSTANTLY on your mind. It's not like thoughts of her disappear for hours at a time…they disappear for minutes at best and then they're back.
Even though you know that sometimes it is not the smartest thing to get back with an ex, this situation, the way you (and your gut feeling) see it, is one where it could still work between you – if she'll just agree to giving it another shot.
If you have 3 of the symptoms above (or more), you want your ex back for sure
If it's less than 3 symptoms then you can probably put it down to a case of missing your ex due to it not yet being long since the break up. Given time in this case, you'll feel better and better. It's not one where you really want her back but more just normal feelings of missing someone who's only just left you. So for less than 3 symptoms… "Am I still in love with my ex?"
You are but probably not to a point where it's gonna be worth going through the process of getting her back. When you miss your ex with just 2 symptoms or less, it's best to move your focus and attention over to something else. Distraction can work well when your feelings are not strong enough for it to be worth reconciling, but missing an ex is something that will fade with time for you. I actually wrote a 'how to' article on getting over an ex girlfriend.
On the other hand if you have 3 or more of those above symptoms, you gotta ask yourself why do I think about my ex to this extent? And why do I miss my ex so much? Because these thoughts and feelings would surely have slacked off at least a bit if you didn't really want to give it another shot with her?
So what we arrive at is an obvious conclusion that you want your ex girlfriend back. If you didn't, it would be easier to stop thinking about her. The question then becomes, "Should I be trying to take her back or not?" And that, my friend, is a topic for another article.
But maybe you already feel sure that getting back with your ex girlfriend would be a good thing? In that case you'll be wanting to know how to go about getting her back – and as there was so many guys wanted to know the answer to that, I made a simple video showing the step by step process. The video will surprise you for sure.
Why Do I Miss My Ex Girlfriend? My own experience of missing ex girlfriend of mine – and what it meant
As you may be aware, the ex I really wanted back, I got her back – and today as I write this article we have a very healthy relationship. Inspiration from that experience (as painful as parts of it were) is how this website got started. In the couple weeks after the break up, I was able to resonate with all 5 symptoms above of wanting my ex back, throughout those entire two weeks. I was like man I miss my ex girlfriend so much, she don't know how much I need her, to the point that I'd have done whatever it took to get her to change her mind. I would sit for hours and think, "damn why do I still miss my ex when this never happened with previous exes?" I had no idea how to win a girl back at the time either.
Importantly though my gut feeling told me that in spite of all the talk you can find online about how getting back with an ex often doesn't work out once you're back together, that actually it could work for this situation. I could just feel it, and I turned out to be right. So that's my pro tip for this article on missing ex girlfriends – trust your gut feeling. If it feels right to try and get her back, then it probably is the right thing to do.
"How Do You Know You Still Love Your Ex? And do I still love my ex?" I Hope You and I Just Found Those Answers!
I really hope this article has helped you to figure out what you want to happen next, and I look forward to helping you further with this break up situation via the many other articles (all of which are focused on the topic of break ups and getting a girl back) on this website of mine!
Best,
Sam Romero